100mb Free Data For Vodafone Users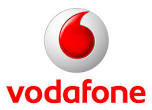 Its a Very Simple and Easy Trick to Grab Free 100 MB 3G Data ! Its a Promotional offer so grab it fast before expiring!


Steps :-


1. Dial USSD code *121*00# from your Vodafone prepaid number.
2. Now press 1 for 2G data and 2 for 3G data. That's it.
You will get 100 MB data credited to your Vodafone account for free.
Terms & Conditions :-
> Offer valid only for Vodafone customers

> Offer may not work for users of some states

> If possible, try this with 0 or low balance in your phone.

> Offer is confirmed for users of Andhra Pradesh & Telangana.
Sharing Is Caring | Keep Visiting