Buy .com Domain Only at Rs. 11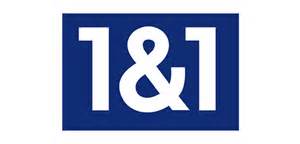 1&1 is one of the world's leading Web hosting providers. 1&1 currently offers a wide range of Web hosting products, including email solutions and high-end servers in 10 different countries including Germany, Spain, Great Britain and the United States.
1and1.com offering .Com Domain Name at 0.18$ = Rs. 11 only. Comes with Feature Transfer Domain, Safe & Confidential, Quick & Easy, 24/7 Support.
Steps :-
1. Visit the Deal Page Click Here
2. Search for availability of the domain.
3. Click on Continue if your required domain is available.
4. Now Click on Continue with Domain > Continue without selection > Continue > Create a New Account.
5. Enter the required details.
6. Pay the amount.
7. Hiva ! You bought your domain successfully.
Ctrl + D to Bookmark Us! 🙂



Sharing Is Caring | Keep Visiting
disableSelection(document.body) //disable text selection on entire body of page
var somediv=document.getElementById("mydiv")
disableSelection(somediv) //disable text selection within DIV with id="mydiv"
var alltables=document.getElementsByTagName("table")
for (var i=0; i