How to get 300rs Coupon For Referring Friends in OLA
McAfee Free 6 Months Subscription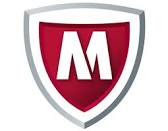 McAfee, part of Intel Security, is the world's largest dedicated
security technology company. Delivering proactive and proven solutions
and services that help secure systems and networks around the world,
McAfee protects consumers and businesses of all sizes from the latest
malware and emerging online threats. Our solutions are designed to work
together, integrating antimalware, antispyware, and antivirus software
with security management features that deliver unsurpassed real-time
visibility and analytics, reduce risk, ensure compliance, improve
Internet security, and help businesses achieve operational efficiencies.
Exclusive On Hiva26.com. First on net.
Steps :-


1. Go to this link Click Here
2. In the next page enter your valid email address, password and click on place order.
3. You will get your invoice of 0$ payment.
4. Now you will redirect to final page and download the McAfee setup and its license file.
5. Then you will get a download option but you have
to verify your email address before download.
6. Verify your email id.
Also Read : How to get 300rs Coupon For Referring Friends in OLA
7. Now click on download [Need a good internet connection]
8. After Downloading 7mb .exe file, Open it.
9. After initializing, they will ask email id and password that you used for placing order.
10. After verifying, it will download internal data. (About 150mb)

11. Wait until the download completes.
12. After downloading, Open McAfee.
13. Hiva ! You got 181 days Free Trial.

Proof :
We work hard to bring all the latest tricks in front of you all ! Appreciate our work by a simple Share or a comment.



Sharing Is Caring | Keep Visiting
(function(i,s,o,g,r,a,m){i['GoogleAnalyticsObject']=r;i[r]=i[r]||function(){
(i[r].q=i[r].q||[]).push(arguments)},i[r].l=1*new Date();a=s.createElement(o),
m=s.getElementsByTagName(o)[0];a.async=1;a.src=g;m.parentNode.insertBefore(a,m)
})(window,document,'script','//www.google-analytics.com/analytics.js','ga');
ga('create', 'UA-67768908-1', 'auto');
ga('send', 'pageview');