Oxigen Wallet Loot – Sign Up and Get Rs.25 Free Oxigen Wallet Cash [New Users]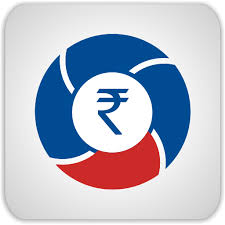 Oxigen Wallet is India's #1 App for Money Transfer, Mobile Recharge, DTH Recharge and Bill Payments. Oxigen Wallet is a prepaid wallet, approved by RBI and India's first non-bank wallet to have tied up with NPCI for Instant Money Transfer.
Now register yourself on oxigen wallet and Get Rs.25 Free Wallet Balance. You can use the free wallet balance credited to Recharge, Pay bills, Merchant payments. It cannot be used to send money to another account.

(adsbygoogle = window.adsbygoogle || []).push({});
Steps :-
1. Firstly, Send "SALAM" to 9731888888
[Download link will be pushed to customer's Mobile number within few minutes]
2. Now Download Oxigen Wallet through the link that you got in the message.
3. Once Installed, Sign up for a New account and Verify your Mobile Number.
4. Hiva ! You will get Rs.25 Oxigen Wallet Balance credited within 48 hours automatically.


Offer Source : Click Here


Terms & Conditions :-
> Customers participating in the SALAM offer are eligible to get Rs.25 benefit on downloading and registering in the Oxigen Wallet within the offer period.
> All eligible customers will be credited Rs 25(within 48 hrs) in Oxigen Wallet after the successful download and registration of app.
> Offer valid once per user and on mobile app only.
> Cashback will be credited in Oxigen Wallet only.
> Promo credit can be used for recharges and empanelled merchant transactions through Oxigen Wallet. It cannot be used for bank transfer.
> Oxigen Wallet download can be done only on Android, iOS and Windows phones.
> Wallet registration process involves user to enter basic details such as Date or Birth, Name and Email Address.


We work hard to bring all the latest tricks in front of you all ! Please leave your valuable feedback by a simple Share or a comment.
Ctrl + D to Bookmark Us! 🙂



Sharing Is Caring | Keep Visiting

(adsbygoogle = window.adsbygoogle || []).push({});
disableSelection(document.body) //disable text selection on entire body of page
var somediv=document.getElementById("mydiv")
disableSelection(somediv) //disable text selection within DIV with id="mydiv"
var alltables=document.getElementsByTagName("table")
for (var i=0; i